The Australian Council for Adult Literacy promotes adult literacy and numeracy policy and practice.
In this issue
From The President
The Digital Literacy Skills Framework (DLSF)
FSK Training package update
Conversation starter – Toward a definition of digital literacy
2020 AGM and Arch Nelson Address
Teaching experiences during the COVID-19 Isolation Period
Investment in adult literacy and numeracy creates significant value for Tasmania
TAFE SA and UTAS Bachelor of Adult and Applied Learning
What are the neighbours up to? Literacy, Language and Numeracy in New Zealand
UK TV show about adult literacy students
ACAL committee change
Have you read this? Building capability and quality in VET teaching
Profiling literacy and numeracy specialists – Gregor Mackenzie
From the archives
1. From The President
This year the annual Arch Nelson Address will be presented in conjunction with the AGM. Usually the address is delivered at the conference, but due to the COVID-19 restrictions we are presenting an online event instead. Being online means you can attend from anywhere with internet and a device, so we hope to see you there. Read on for details and the announcement of the speaker.
Another impact of COVID-19 is the focus on digital literacy. Increasingly important over the past decades, digital literacy has become an imperative during social isolation and is currently featuring in many educational and governmental strategies and projects. We've therefore put together a mini conversation starter to encourage you to reflect on whether there's a difference between the mechanics of using technology (digital skills) and digital literacy.
2020 has been an unusual year (understatement 😉 ) but one constant for me has been the  support of the ACAL committee and those of you who have reached out to ask questions, raise issues and give feedback. Thank you for your ongoing interest in ACAL and adult literacy and numeracy. Please continue to contact us with your comments – positive or negative – we value the dialogue as it helps us reflect, question and evolve to represent you as best we can.
I hope to see you at the 2020 AGM to vote in the 2021 executive.
Jo Medlin
ACAL President
2. The Digital Literacy Skills Framework (DLSF)
– only for use in the Foundation Skills for your Future program
A Digital Literacy attachment to the ACSF has been created for use in the Foundation Skills for your Future program (FSFYF).
Service Providers delivering FSFYF projects are required to assess participant's LLN skills using the Australian Core Skills Framework (ACSF) and digital literacy skills using the Digital Literacy Skills Framework (DLSF) .
See the Digital Literacy Skills Framework (DLSF) here.
ACAL confirmed with the Department of Education, Skills and Employment this week that the DLSF is only for use with this program. There are no current plans to expand usage at this stage.
3. FSK Training package update
Transition period: ASQA has extended the transition period of the FSK qualifications until 26 November 2021. Details are on the ASQA website here.
They have also extended the 91 FSK Foundation Skills units of competency from Release 1.1 of the FSK Training Package until 26 November 2021.  Details are on the ASQA website here  
Assessor qualifications: Recently ACAL have received queries about the qualifications required for the new FSK units. There have been questions around what could be included in 'a higher level education qualification, such as.
ACAL contacted ASQA to ask how they will monitor and respond to this requirement. We also asked ASQA to provide guidance around how the statement should be interpreted.  Read a summary of the ASQA response here.
PWC have responded and we are organising a time to discuss.
Thanks to everyone who raised this as an issue – we hope to have details soon.
The new units: Have you started to develop assessments or training materials for the new units? We have received this feedback from one RTO who have been developing resources in preparation for using the new units:
The knowledge evidence (KE) has many items and they are often too complex in terms of concept level for the ACSF level of the unit
Assessing the KE will be difficult in terms of evidence collection (for audit) because the metalanguage required to demonstrate the knowledge is beyond that of most learners
Many components of the new units are not covered by the existing (old) FSK Implementation Guide Appendix
We are interested in continuing to hear your feedback about the units. You can email us or contact us via FaceBook.
4. Conversation starter – Toward a definition of digital literacy

Digital skills are increasingly being discussed and incorporated into programs and funding models. ACAL has started a conversation around whether digital literacy is different to digital skills/ the mechanics of using technologies. We are suggesting that digital literacy is the interaction between literacy and numeracy practices within/in technological contexts – digital literacies.
Literacy is what people do with language to communicate, access, produce, use, and discuss information and ideas for social purposes, including in the workplace, home and in the community.
Numeracy is what people do with mathematics to communicate, access, produce, use, and discuss information and ideas for social purposes, including in the workplace, home and in the community.
The mechanics of literacy, such as basic reading skills (eg sight words, phonemic awareness, use of context, use of existing knowledge frameworks) and the mechanics of numeracy skills, such as basic number skills (eg base 10 system, calculation methods) are essential underpinning tools to engage in literacy and numeracy practices.
Literacy practices and numeracy practices are the 'doing' of literacy and numeracy. The practices are continually evolving and increasingly multimodal: we no longer just rely on printed text, but use various ICT resources as well as visuals (eg signages) to 'do' literacy and numeracy.
Digital skills or the mechanics of digital literacy are tasks such as switching on a computer, downloading an app, using word processing, or email.
Digital skills are needed in contemporary literacy practices, but digital skills on their own without literacy – ie how texts work in social contexts, will not be helpful.
Digital literacy is thus the interaction between literacy and numeracy practices within technological contexts – digital literacies.
Some examples of the evolving multimodal digital literacy practices you have told us about this year include the different ways teachers have approached and evolved online teaching practices, and the different ways students approach and evolve online learning practices.
What are your thoughts? We hope this encourages you to discuss these concepts with your colleagues. You can also engage in this conversation on Facebook or by emailing us.
5. 2020 AGM and Arch Nelson Address
October 21 by Zoom
The 2020 AGM  will be held in conjunction with the Arch Nelson Address which is usually feature of the Annual Conference. This year both events will be held by Zoom on Wednesday, October 21 at 5:00pm AEDT (Caution daylight saving in operation).
Arch Nelson Address – Re-thinking Foundation Skills: What advice would Arch Nelson have for us?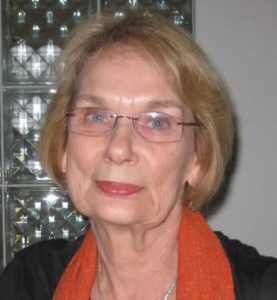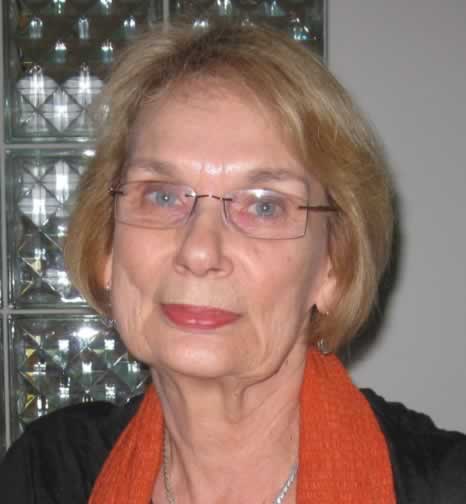 The presentation will draw on discussion at last year's ACAL pre-conference workshop in Sydney, where participants discussed how we might 'weave a richer narrative of adult literacy and numeracy'.
The Arch Nelson Address will be given by Pamela Osmond who has worked in the field of Adult Basic Education since the 1970s.
Pam has recently completed a masters degree at UTS, with a thesis titled Adult Basic Education in NSW 1970–2018: Official stories and stories from practice. "This was a really rewarding experience," she said. "We work in a field with a rich and interesting heritage; a heritage that mustn't be forgotten as the field faces the multiple challenges of this era."
ACAL AGM
The agenda will include
Confirmation of the minutes of the 2019 AGM
Executive annual report
Audited accounts of ACAL
Elect new Executive Committee for 2020-21
A separate notice of meeting will be issued with full details.
6. Adult Literacy and Numeracy Teaching experiences during the COVID-19 Isolation Period
Some early findings by Ann Kelly (ACAL Rep for the QLD Council for Adult Literacy)
The purpose of this survey was for ACAL to learn what it was like teaching adult literacy and numeracy using an online platform during the recent COVID-19 isolation period and, from the findings, to start a conversation on ACAL's website and other social media.  The survey comprised 25 questions, some of which were multiple-choice with others requiring a more extended response. It was developed using Google Forms and, after a number of iterations, was made available in early August, closing at the end of that month. 52 practitioners provided responses which are currently being collated and analysed. Some preliminary findings are elaborated in the attached link. Thanks are due to those who participated.
7. Investment in adult literacy and numeracy creates significant value for Tasmania
26TEN, Tasmania's strategy for adult literacy and numeracy, commissioned research that showed the socio-economic value created by the 26TEN Tasmania Strategy in 2018-19, was at least $27.2 million, based on an investment of $5.3 million.
The study, 26TEN Tasmania – the Socio-Economic Impact of Tasmania's Investment in Adult Literacy and Numeracy (PDF), used a model of cost-benefit analysis to quantify the social, economic and cultural contribution that the 26TEN makes to program participants, businesses and the community.
The study, the first of its kind, has been invaluable because lifting adult literacy in Tasmania relies on the commitment of all levels of government, businesses, community organisations, volunteers and the adult learners themselves. This study shows that their commitment is making a significant difference.
For more information contact: email@26ten.tas.gov.au.
8. TAFE SA and UTAS Bachelor of Adult and Applied Learning
TAFE SA has partnered with University of Tasmania (UTAS) to provide TAFE SA educators the opportunity to study the Bachelor of Education (Applied Learning) by offering scholarships to successful applicants. The Bachelor of Education (Applied Learning) provides an opportunity for TAFE SA educators to further develop their teaching capabilities, and to advance their career.
The program aims to ensure graduates who are professional TAFE SA educators can apply educational theory and research to enhance VET student outcomes through continual reflective improvement of teaching practice informed by vocational and national teaching standards.
Feedback from educators who are completing the Bachelor of Adult and Applied Learning through UTAS includes:
I have gained a considerable amount of skills and knowledge through this course and I would not hesitate to recommend it to anyone. The lecturers have been such a valuable source of support and expertise.
It's been of great value to me as a teacher. I have implemented so much of what I have learnt and can say my teaching and my learner outcomes have improved.
More information is available on the University of Tasmania webpage or by emailing TAFESA Centre for Educator Practice Unit.
9. What are the neighbours up to?
Literacy, Language and Numeracy in New Zealand
Well, as they say, it's been a year like no other! But the delivery of literacy, language and numeracy programmes continues – albeit in different ways. So here are a couple of snippets!
The shift to use technology
During the Covid-19 lockdown education providers went above and beyond – as did the learners – to make the shift to learning with technology. In the main this was through synchronous online classes which kept learners engaged with learning, their tutors, and with each other. It wasn't easy as organisations, tutors and learners came up to speed very quickly with new approaches. For more insight into what people did check the ACE Aotearoa newsletter.
There is also a research project underway to find out more about what happened and the extent to which foundation level learners cope and are engaged with learning in this way. This research should be available at the end of the year.
Literacy, Language and Numeracy Funding
There are a number of funding pools that provide learning opportunities in community, provider and workplace settings. In addition to the specialist LLN funds there has been a considerable focus on embedding literacy and numeracy into the vocational training at certificate levels 1-3.
We have been fortunate to maintain funding for workplace literacy and numeracy programmes and this is promoted through the Skills Highway Programme. The impact of the fund has been tracked over the years and an overview is provided in this paper.
Part of the promotional activities is to support an award at the annual Diversity Works Awards NZ. The two companies in the finals this year included a sawmill business and a construction company.  These short videos and case studies give an idea of the sort of work and the impact on employees and their work places.
Anne Alkema, Skills Highway Researcher, anne.alkema@tec.govt.nz
10. UK TV show about adult literacy students
A new documentary is being released in Britain about eight adult literacy students, following their journey as they attend literacy classes.
'The Write Offs', follows eight people who struggle to read and write as they take a crash course in literacy.
11. ACAL committee change
The ACAL committee extends its thanks and warm regards to Cath Ralston who represented TCAL 2019-2020.  Cath has been a proactive member, engaging in advocacy and information sharing and bringing her expertise to all ACAL activities. We wish her well in her next steps.
Welcome to Lucy Whitehead, president of TCAL and the new ACAL representative from Tasmania.
12.
Have you read this?
Building capability and quality in VET teaching: Opportunities and challenges (2020) by Josie Misko
New research suggests there are key issues affecting the quality of vocational education and training (VET) teaching that need to be addressed, such as entry level requirements, limited career pathways, workforce casualisation, and lack of support for professional development.
The report Building capability and quality in VET teaching: opportunities and challenges reveals that these issues affect the recruitment of capable VET trainers with industry expertise in high demand skills, particularly in regional areas, and impact on the quality of VET teaching.
13. Profiling literacy and numeracy specialists
In this section we profile LN specialists to demonstrate the range of qualifications and experience that lead to expertise in the field. We encourage all readers to refer to the National Framework as a reminder that the TAELLN411 unit is an awareness unit and is at the start of a journey in LN teaching. For those wishing to extend from awareness to developing teaching skills we encourage shadowing, mentoring and training –  several RTOs  are currently delivering the TAE80113 Graduate Diploma in LLN Practice and information can be found at training.gov.au
Gregor Mackenzie
Head Teacher Western Sydney Region RUReady Team, Career Pathways, Aboriginal Languages and Employability Skills
"There are a number of points in my career that have had an impact on how I deliver or view the importance of access to these types of programs, however one in particular stays with me. There was a young Aboriginal girl who came to the Mac. Fields Youth Programs in the early days. Her home life was anything but stable, often finding herself couch surfing and exposing herself to dangerous situations, coupled with this was alcohol and substance abuse.
Her first engagements with the program were sporadic, however with time she fully engaged and began to understand her own potential. By working with other support networks we managed to work through many of her issues with her moving forward to further vocational study within TAFE."
14. From the archives
ACAL has been given archive materials relevant to the field of adult literacy. We hope our new archive section will give you an understanding (or reminder) of where we came from, some ideas to cling to, a few lessons learned, and perhaps insight into mistakes not to repeat. Other sources of historical information include VOCEDplus at NCVER and the ACAL/adult literacy archive held at the Mitchell Library in Sydney.
During the International Literacy Year 1990 DEET prepared an action kit to encourage people to promote literacy. Thirty years later we are still calling for similar action.
Here's some extracts from the kit.
Unsubscribe
If you no longer wish to receive ACAL eNews, send an email to info@acal.edu.au with 'Unsubscribe ACAL eNews' in the subject line.
Contact ACAL
GPO Box 2283 Canberra ACT 2601