The Australian Council for Adult Literacy promotes adult literacy and numeracy policy and practice.
In this issue
1. From The President
2. 2020 Arch Nelson Address – Re-thinking Foundation Skills: What advice would Arch Nelson have for us?
3. A Literacy and Numeracy Policy for Adult Australians: A position paper from the Australian Council for Adult Literacy
4. 2020 ACAL AGM
5. Education IRC Update
6. Research Project: Helping Clients Fill in Forms
7. Proposed SBS documentary about adult literacy learners invitation
8. Adult Literacy and Numeracy Teaching experiences during the COVID-19 Isolation Period – Further findings by Ann Kelly
9. Have You Read This? The Changing Dynamics of Online Education: Five Theses on the Future of Learning
10. Exploring dialectical relationships in an Aboriginal literacy campaign
11. Keeping in touch with LN networks
12. Profiling literacy and numeracy specialists – Justin Hayes, Learning Skills Centre, Holmesglen Institute,Victoria
13. From the archives
14. SACAL 2020 AGM
15. One family has thrived in Melbourne lockdown
1. From The President
Thank you to everyone who was able to join us for the 2020 Arch Nelson Address. Pam Osmond's thoughtful and considered reflections on what advice Arch Nelson would have for us now were very well received. Thank you, Pam, for your presentation and for continuing to lead us to think about the big picture and where adult literacy is heading and could be heading. If you couldn't tune in live, you can access the recording and paper from this month's newsletter.
Literacy has an essential role to play in helping people return to work, stay safe at work, and progress at work. There are some great initiatives we've seen this year that have the potential to revitalise workplace literacy skills. Literacy isn't just directly related to work though. In my annual report, I noted that in the coming months ACAL must continue to help government and other stakeholders understand that adult literacy does not only belong in the work and training portfolio. Literacy underpins our ability to access health information, financial information, information about services, and our ability to interact and be successful in negotiating our communities. We are striving to promote the message that literacy underpins all aspects of our lives. Literacy doesn't just have an economic value, it has an intrinsic value, literacy is part of a rich life experience, and we all deserve a literate life.
The full executive report presented to the AGM is available here.
Jo Medlin
ACAL President
2. 2020 Arch Nelson Address
Arch Nelson Address – Re-thinking Foundation Skills: What advice would Arch Nelson have for us?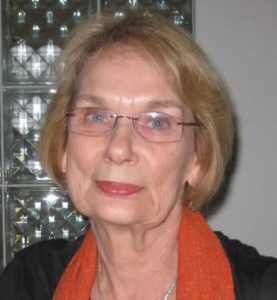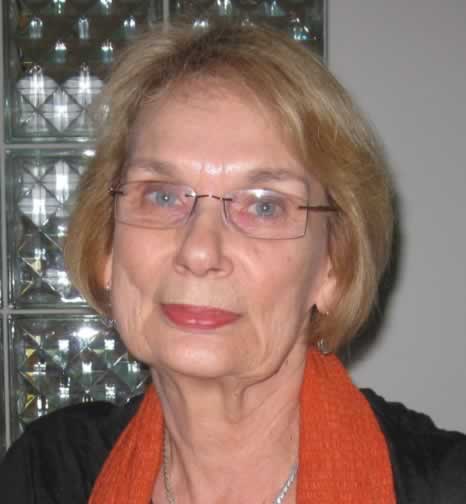 The presentation drew on discussion at last year's ACAL pre-conference workshop in Sydney, where participants discussed how we might 'weave a richer narrative of adult literacy and numeracy'.
The Arch Nelson Address was given by Pamela Osmond who has worked in the field of Adult Basic Education since the 1970s.
Pam has recently completed a Masters degree at UTS, with a thesis titled Adult Basic Education in NSW 1970–2018: Official stories and stories from practice. "This was a really rewarding experience," she said. "We work in a field with a rich and interesting heritage; a heritage that mustn't be forgotten as the field faces the multiple challenges of this era."
3. A Literacy and Numeracy Policy for Adult Australians
A position paper from the Australian Council for Adult Literacy
Prepared by Dr Keiko Yasukawa and Professor Joseph Lo Bianco, with Pamela Osmond and Vanessa Iles for the Australian Council for Adult Literacy
At the annual 2019 ACAL conference held in Sydney, the pre-conference was led by Professor Joseph Lo Bianco and attended by 60 LN stakeholders. The title of the pre-conference was Weaving a richer narrative of adult literacy and numeracy – a workshop led by Professor Joe Lo Bianco.
Dr Keiko Yasukawa and Professor Joseph Lo Bianco, with Pamela Osmond and Vanessa Iles, have used the pre-conference discussions and issues raised to formulate a paper for ACAL titled A Literacy and Numeracy Policy for Adult Australians: a position paper from the Australian Council for Adult Literacy.
The paper details four significant issues: Literacy and social outcome; Access to provision; Wastage of investment; and Changing understanding of literacy (and numeracy). The authors propose four key policy priorities: Increasing program diversity; Creating positive literate and numerate environments: Adult literacy and numeracy workforce renewal: and Adult literacy and numeracy for the post-COVID recovery.
Since the 2019 conference, a number of significant papers have been released by 26TEN that are presented in the additional information attachment as important considerations both from the Tasmanian perspective, and to further inform the conversation.
The paper has raised healthy discussion amongst the ACAL committee. We are presenting it to you, our LN stakeholders – our members and subscribers – for your consideration. To those 60 stakeholders who attended and contributed to the pre-conference discussion we thank you and trust the final document reflects the ideals you expressed at that event.
Sincere thanks to Dr Keiko Yasukawa, Professor Joseph Lo Bianco, Pamela Osmond, and Vanessa Iles for their timely work on this important document and for their commitment to current and future adult literacy and numeracy learners.
4. 2020 ACAL AGM
The ACAL AGM was held by Zoom on 21 Oct 2020. The 2020-2021 executive were announced as:
President – Jo Medlin
Vice President – vacant
Treasurer – Lorraine Sushames
Secretary – Sue James
The state and territory representatives, appointments to the ACAL committee determined by each state literacy council, were confirmed as:
Qld: Ann Kelly
NSW: Vanessa Isles
Vic: Elizabeth Gunn
Tas: Lucy Whitehead
SA: Caralynn Lamas
WA: Emilia Biemmi Beurteaux
The auditor appointed was Penny Carroll, Outer Eastern Bookkeeping.
Outgoing Vice President Meg Cotter
The ACAL committee extends warm thanks to Meg Cotter, 2019-2020 Vice President. Meg's valuable contribution to the activities of the committee over the past year were enhanced by her extensive experience in the field, which includes teaching, research, professional development training, community engagement, and senior administrative positions. As Vice President, Meg's thoughtful contributions extended our thinking, particularly her knowledge of successful services and catering for hard-to-reach, disengaged or disempowered learners. Thank you for volunteering your time Meg in a busy and stressful year, for your patience when meetings went way over time, when issues required debate and discussion, and when we all needed each other's support to stay on track. Best wishes for your next steps.
5. Education IRC Update
Over the past few months all the IRCs have been considering measures to improve learning opportunities via the training packages they represent in response to the impact of covid19. The Federal Government established an emergency response committee 'to enable fast-tracked adjustments to qualifications and training package requirements and ensure that Australia's Vocational Education and Training (VET) sector can quickly respond to areas of critical workforce and skill needs during the COVID-19 pandemic' (quoted from the website).
The Education IRC, which represents the Foundation Skills Training Package (FSK) and the Training and Assessment Training Package (TAE) proposed the Deliver e-learning skill set, to support VET trainers with the rapid shift to blended delivery. It will be available on training.gov.au soon.
Suggestions that further emphasis be placed on employability skills were not accepted by the emergency response committee. Public information is available at https://www.aisc.net.au/covid-19/covid-19-priority-issues where the following information is provided:
The Education Industry Reference Committee is currently considering ways to address issues around foundation skills for the VET sector.
6. Research Project: Helping Clients Fill in Forms
Research, to be released next week, examines the extent to which the high levels of literacy and digital literacy required to complete forms impact upon:
the ability of clients with low literacy to complete forms in order to access essential services such as housing, health, safety services and financial assistance
the community services and staff who provide this support in terms of the time and effort provided
The Reading Writing Hotline has received many calls identifying the difficulties faced by people in completing increasingly complicated forms and has partnered with NSW Council for Social Services (NCOSS) and Social Equity Works to examine this problem, which has been greatly exacerbated by the longstanding drought, recent catastrophic bushfires and now COVID-19. Without help in completing increasingly complicated forms, people are in danger of missing out on access to services and programmes needed to assist them to meet their basic daily needs. Current community sector literacy support, however, is informal, unfunded and largely hidden.
The research will be released in early November and we'll make it available via this newsletter and website.
Icons made by Freepik from www.flaticon.com
7. Proposed SBS documentary about adult literacy learners
Over the past few months ACAL has had a series of meetings with the production company Endemolshine about their plans to produce an Australian documentary series for SBS on adult literacy learners. The producers and other staff we've met with have been responsive to our feedback and have displayed an understanding of the sensitivities around adults who want to improve their literacy, and the possible impacts of publicity on those individuals.
ACAL have provided a letter of endorsement of the concept to SBS, based on those consultations and the subsequent responsiveness of the Endemolshine team.
The production company is now seeking participants for the documentary series. If you are aware of an adult learner, or group of learners who may benefit from this opportunity, you may wish to put them in touch with Endemolshine.
8. Adult Literacy and Numeracy Teaching experiences during the COVID-19 Isolation Period
Further findings by Ann Kelly
In the previous newsletter a selection of initial findings from this recent ACAL survey were presented. In this edition, additional findings from the second half of the investigation are identified.
Initial findings published last month
9. Have You Read This?
The Changing Dynamics of Online Education: Five Theses on the Future of Learning by Bill Cope and Mary Kalantzis (2020) (preprint)
Excerpt
Reaching beyond the immediate pedagogical affordances of online learning, we explore possible futures for education in a larger institutional sense. Two possibilities arise: we can "hack" online learning technologies, subverting the anachronistic constraints built into their designs. Or we can create new designs for online learning. This second path is the one we have taken in our Common Ground Scholar (CGScholar) research and development program. Our guiding research question has been: if a first generation of online learning technologies replicated and fossilized old pedagogical processes, how might we create a new generation of these technologies and deploy them as a medium for reform? (p. 2)
You will need to register (free) with ResearchGate first.
10. Exploring dialectical relationships in an Aboriginal literacy campaign
Williamson, F., Durnan, D., Edwards, T., & Waites, M. (2020). Maestras: Exploring dialectical relationships in an Aboriginal literacy campaign. Australian Journal of Adult Learning, 60(2), 149-169.
Abstract:
Previous studies have documented the personal transformation that many low literate adults undergo when they engage in literacy campaigns. In particular, research has captured how improved literacy leads to a greater willingness and capacity to speak out, or what is often referred to as voice. This paper focusses on the impact of an adult Aboriginal literacy campaign on those responsible for implementing it. Through the words of these 'maestras', we reveal how the teachers and trainers of the campaign, both Aboriginal and non-Aboriginal, experience a similar trajectory of transformation to the literacy students. This transformation, we argue, is the result of the pedagogic relationship between students, local campaign staff and national trainers. This dialectical relationship in which teacher is learner and learner teacher is at the heart of the literacy campaign model and is part of what Giroux (1988) characterises as a radical theory of literacy and voice. We further argue that the impacts of the literacy campaign at the individual and collective levels and crucially, the sustainability of these impacts depend largely on this pedagogic relationship and the new, shared understanding of the world which results.
11. Keeping in touch with LN networks
New to the website is an article by Dave Tout, senior research fellow with ACER and well-known numeracy expert. Dave's article discusses the recently released research by 26ten: Socio-Economic Impact of Tasmania's Investment in Adult Literacy and Numeracy. The research was conducted by the Institute of Project Management and confirms the benefits to be gained from an investment in adults' literacy and numeracy skills. Read it here.
Soon to be featured on the website is an article by Philippa Maclean and Jenni Oldfield, covering the new digital literacy framework.
Chemène Sinson, administrator of the site, invites comments and links to new LLN or foundation skills resources. If you would like to contribute a guest post offering useful and practical information about LLN and foundation skills contact Chemène via the website.
Established as part of the National Foundation Skills Strategy, FS Teach is a Facebook group for those interested in sharing adult literacy and numeracy ideas.
This website is produced by Justin Hayes, featured in this month's LLN profile. This month Justin has released an article discussing the confusion around terminology in the field. The new article is called How do you define foundation skills when terminology is 'in constant flux'?
Read it at: http://www.foundsupport.com.au/
The hotline is encouraging people to get in touch to share their good news stories about literacy learning. It's a lovely reminder for those of us working in the field about how unlocking literacy changes lives. The stories may also prove inspirational to other learners and serve as a model for their own personal expression. The current story features Dale from TAFE Qld.
Photo by Fabio Bracht on Unsplash
12. Profiling literacy and numeracy specialists
In this section we profile LN specialists to demonstrate the range of qualifications and experience that lead to expertise in the field. We encourage all readers to refer to the National Framework as a reminder that the TAELLN411 unit is an awareness unit and is at the start of a journey in LN teaching. For those wishing to extend from awareness to developing teaching skills we encourage shadowing, mentoring and training –  several RTOs  are currently delivering the TAE80113 Graduate Diploma in LLN Practice and information can be found at training.gov.au
Justin Hayes
Learning Skills Centre, Holmesglen Institute,Victoria
"At the beginning of my career, I was ridiculously incompetent. I had moved to Tokyo to teach conversational English to adults, with the company providing me with just three days of tr
aining. I was in a new country, extremely shy and completely out of my depth. Fortunately, I had both especially talented colleagues and the skills of a gifted copycat. After six months, the training methodology sunk in, I had stolen all the teaching secrets of my workmates and the fog of shyness slowly started lifting, kicking off six years of fun.
I returned to Melbourne in 2005, made the easy decision to keep teaching, got qualified and began working at Holmesglen Institute as an EAL teacher. This time with larger class sizes, a mix of cultures and a broader set of skills to teach, I had to reinvent myself. Again, it took me a little while, but I eventually got the hang of it."
13. From the archives
ACAL has been given archive materials relevant to the field of adult literacy. We hope our new archive section will give you an understanding (or reminder) of where we came from, some ideas to cling to, a few lessons learned, and perhaps insight into mistakes not to repeat. Other sources of historical information include VOCEDplus at NCVER and the ACAL/adult literacy archive held at the Mitchell Library in Sydney.
In 1990 The Division of Further Education Ministry of Education Victoria produced a brochure titled Literacy in the workplace.
The front page begins with a deficit approach, claiming 'adult illiteracy ..is costing the nation at least $3.3 billion a year in lost productivity'. This quote by Minister Dawkins firmly puts the blame for Australia's economic problems on adults with literacy issues. It's unfortunate that the dialogue is framed in terms of the fault of the worker with low literacy because many of the other ideas in the flyer are useful. The framing around the cost may be because the flyer is aimed at employers.
Some of the useful points in the flyer include: the explanation that English-speaking adults can have low literacy; workforce literacy and numeracy skills are not the sole responsibility of schools (ie workplaces should take some responsibility); LLN workplace programs should be available to anyone who needs them; and training and retraining programs need to have an LN component. The six factors for success in a workplace LN program are sound: commitment and involvement from management, supervisors and unions; on-site assessment to identify key needs and to develop courses based on worker needs; planned evaluation and feedback; on-site classes conducted in normal work hours; and sufficient, long-term time commitment – a short-term class may not see any progress.
As the sell-point to employers, workforce benefits listed are positioned as benefits to the employer rather than the employee, and described as leading to improved productivity: better communication with management, supervisors and fellow workers; better understandings of the system of the workplace, its practices and policies; increased awareness of WHS issues so less accidents; improved worker flexibility and multiskilling so more ability to take advantage of award restructuring; lower absenteeism; lower turnover of staff; fewer interactions to production schedules; improved morale; more effective and efficient work practices; and development of the potential of workers.
It is interesting that most of the examples used in the flyer to illustrate the extent of the problem in Australia and to emphasise the message (in capital letters and red font) that 'the national statistics indicate that adults' ability to read, comprehend and calculate are insufficient to support a productive and successful economy', are about personal literacy and numeracy. The examples are about finding their own gross pay on a pay slip, calculating change when they buy lunch, and calculating 10% on a bill. It's doubtful that any of those actions contributed to the $3.2 billion in lost productivity!
14. SACAL 2020 AGM
29 October 6pm via Zoom
The South Australian Council for Adult Literacy, Inc. invites you to the SACAL 2020 AGM.
At the 2020 AGM, the minutes of the 2019 AGM will be tabled, President's and Treasurer's reports will be received and a maximum of 10 members of the Executive Committee will be elected.
Office bearers of President, Vice President, Secretary and Treasurer are elected at the first ordinary meeting of the new Executive Committee, to be held immediately after the 2020 AGM.
15. One family has thrived in Melbourne lockdown
And all while they're live on YouTube as well!
They live in the central business district, Collins Street, Melbourne.
Unsubscribe
If you no longer wish to receive ACAL eNews, send an email to info@acal.edu.au with 'Unsubscribe ACAL eNews' in the subject line.
Contact ACAL
GPO Box 2283 Canberra ACT 2601