The Australian Council for Adult Literacy promotes adult literacy and numeracy policy and practice
ACAL July Webinar with Jo Medlin
Members will receive a recorded presentation on the importance of adult LN in the Health literacy field this month. The recording will allow members to view the presentation at a time that suits them. Details will be sent to members soon.
Volunteering and Adult Literacy Pathways Survey
ACAL and The Hotline have been contacted by many people who have been energised by Lost for Words and either want to pursue a career in adult literacy or volunteer their time.
We have created a survey so we can capture this interest. We intend to use the results to demonstrate to governments across Australia that the community cares about adult literacy and that if they help provide opportunities to get involved people will step up!
If you are contacted by someone asking how to volunteer or how to work in the field, please encourage them to do this survey.
Click here for the survey
A conference with a difference
ACAL Adult Literacy and Numeracy Policy Proposal 2021
ACAL calls on the Federal Government to develop an Adult Literacy and Numeracy Policy at the level of the Prime Ministerial Office. Read the policy proposal here.
"Through Project-Based Learning, I focus on encouraging my students to continue thinking about issues beyond the classroom such as the Fairfield Youth Art Project –……"
read more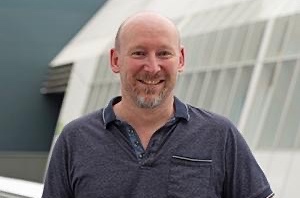 In this webinar Dean will consider skill development, master coaches/ teachers, mindset and culture in the quest to answer the question "What skills and attitudes lead to teaching success?"
read more
ACAL's submission to Parliamentary inquiry
into Adult Literacy and Its Importance ►
Teaching in Isolation – ACAL study ►
Adult Literacy and Numeracy Teaching experiences during the 2020 COVID-19 Isolation Period – ACAL study
2021 Arch Nelson Address • video ►
'Moments in time – tensions, trajectories and intersections' with Lorraine Sushames.
Free Download
'Resilience – Stories of Adult Learning'
This anthology of adult learner stories is testimony to the resilience of human lives and the critical role of lifelong learning.
Want help with reading, writing or basic maths?
Free national referral service for adults
Have you read it?
A review of documents relating to adult literacy and numeracy